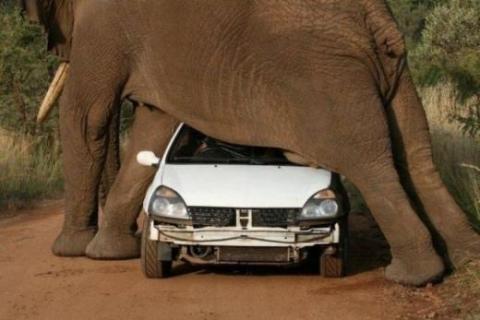 Just ponder these statements for a while. No need to over-analyse:
o Drupal core has about 50 modules.
o The D7->D8 core transformation has been a mammoth effort by a wonderful team of passionate individuals -- and they're still going.
o Most of their time is funded, although perhaps not sufficiently, through various sources.
o At D8's release, hopefully early 2014, the transformation from the day that the D8.x branch was created, will have taken 3 years
o Drupal is NOT backward compatible. If one module important to you or your client has not been ported to D8, you're stuck on D7 for your entire web site.
o Contrib has over 20,000 contrib modules, 400 times the amount of core.
o At this point in time, close to zero of these modules have D8 releases. Some popular modules don't even have a stable D7 release yet. Examples: Admin menu, Boost, Context, Field Permissions, Lightbox2, Location, Metatag, Redirect.
o D8 contrib development is harder than D7, at least at first. Read this or eaton's prophetic words in these Predictions for 2013: "The next generation of Drupal devs will find older D7 code as baffling as today's devs find Drupal 3 code. There will be a long lag cycle as contrib modules are ported, replaced with new alternatives, and so on."
Now ponder these questions.
- How will the bulk of a body of work 400 times the size of D7 core, progress to D8?
- How many people will be needed to make this happen and who will do it?
- How will they be rewarded for their time? Time is a precious resource and working for free indefinitely is not a viable business model.
- How much will not doing this in a timely fashion cost Drupal-based businesses all over the world?
- How many businesses as a result, will think of the above when contemplating switching to competing systems? eaton: "We'll inevitably lose a number of [those] sites to other frameworks". What do you think?
Drupal's end-of-life policy has been the elephant in the room for some time. This time though, with Drupal and its number of modules being larger than ever before, has the elephant grown so big it will crush us?
Do you, or the DA, or Acquia, or "the powers that be" even care? If so, what are the strategies or suggested strategies?
Any answers or suggestions? Please comment below.