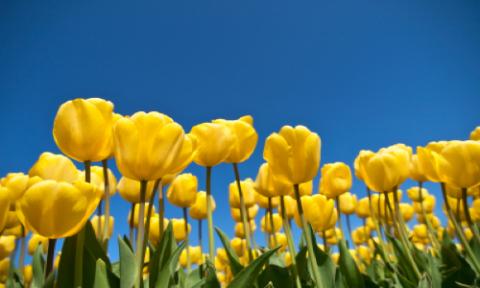 You probably didn't expect tulips here.
You might have expected a page that tries to convince you of the merits of our preferred website development platform, Drupal.
Our competitors do it. Our partners do it. Independent evaluation committees do it. Even educated fleas do it.
But we don't.
In coming to this site you probably already know that Drupal is the way to go. From small businesses to sprawling enterprises, the Whitehouse, MTV, The Economist, numerous case studies.... the evidence is everywhere.
Drupal is up for the job. We don't have to convince you of that.
We convinced ourselves years ago, as we defected from Java. We haven't looked back.
We don't waste time on other systems. We just want to keep investing our skills, time and experience in all things Drupal.
So that from the moment you engage with us, you can benefit from everything we've done before.
What we did take away with us from the Java world are solid software development practices.
We like the Agile methodology, its core premises, its day-to-day practices, the way it gets things done.
The software development experience of flink, combined with the power of Drupal in an Agile approach: a recipe for success for your business.